Welcome
to the CHRIS' WORLD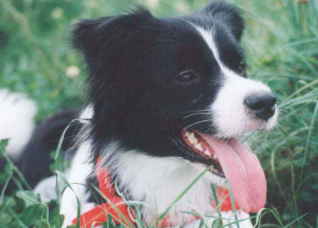 Hello! My name is Chris, border collie, as you know.
I was born in Tokyo, on January 15, 1997.
My mother came from Australia.
In May, 1999, I had five children.
Now I am living with two of my children, Hans and Nicky.
They are so active, and I am tired very much.
---
Back to Japanese Top page


Sorry, I'm not good at in English.
But, if you have interest in my Home Page,
Please send me a letter and your dog's photos.
Thank you.